Imagine swiping your credit card at a vending machine—but instead of buying a candy bar for yourself, you're buying a blanket for a displaced refugee. Or dentures for an elderly person in need. Or a pair of warm boots for a veteran. Or emergency meals for the homebound.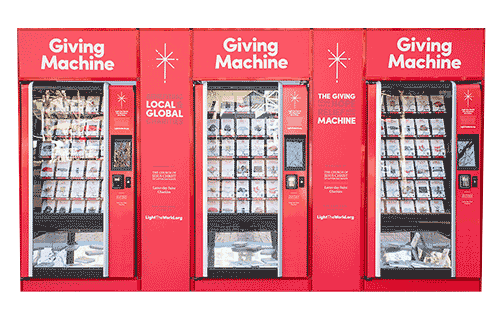 Apply to be a 2023 Charity
Join us for the 2022 launch of Giving Machines KC with hosts Tavia Hunt & Tammy Reid, of the Kansas City Chiefs! Also featuring Mayor Quinton Lucas, President Camille N. Johnson, Crumbl Cookies, Paseo High School Choir & MO Star Quilt Company!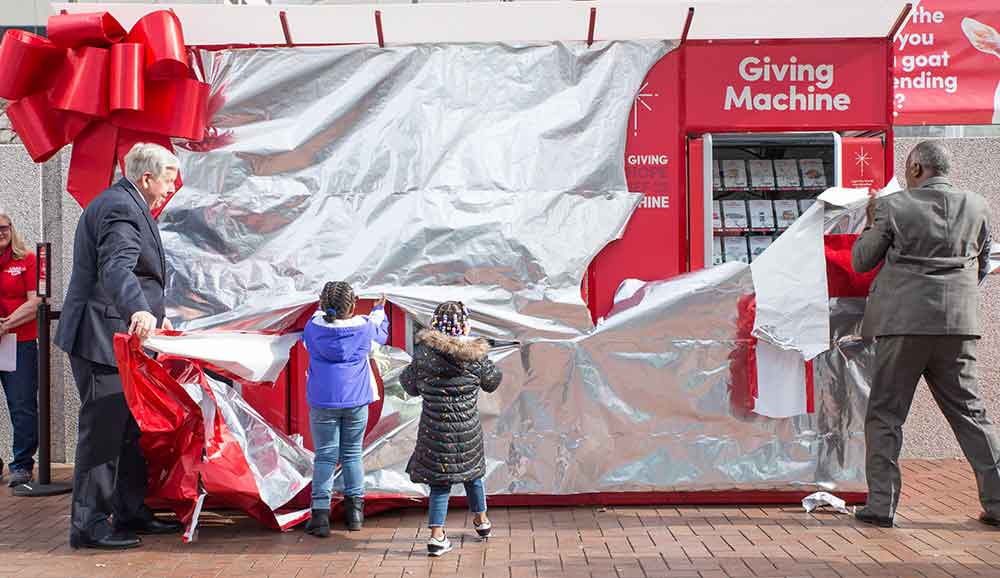 16 November 2022 | 6-8 pm
Family Party for Giving Machines KC
Participate in this family-friendly event for Giving Machines KC launch day. Live entertainment and fun family atmosphere!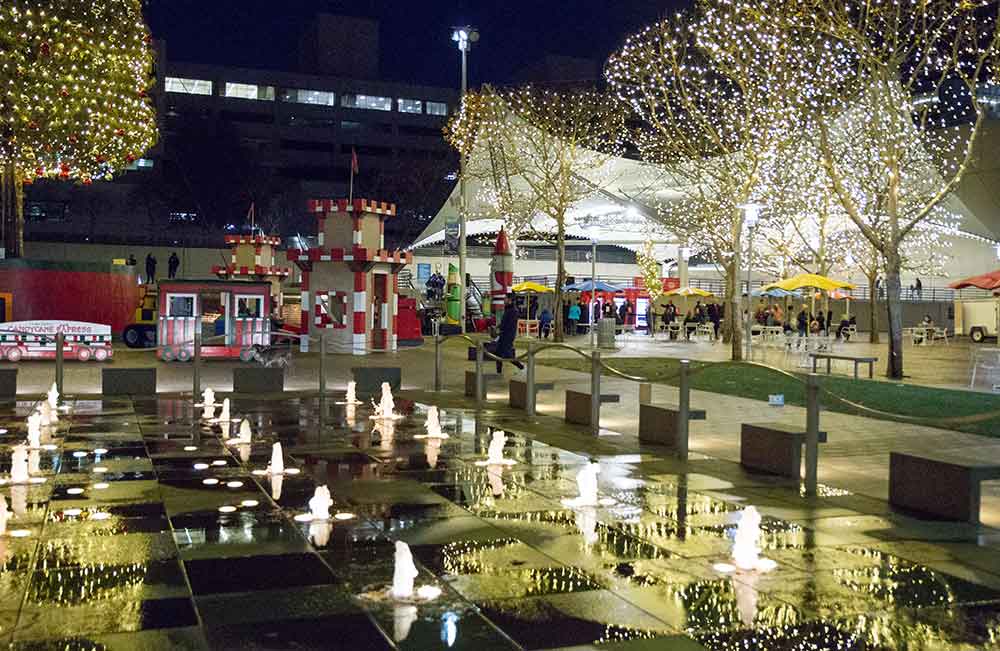 Invite you to support the
We'd love to hear from you!